In 2016 I founded Ladder Art Company and began creating and directing theatre performances based on physical expressiveness.
Awakening – Circus Mime Show (2018-)
2020   Infinite Dance Festival - Oradea, Romania
              Bethlen Téri Theatre – Budapest, Hungary
2019    Artus Studio – Budapest, Hungary
              Bergen Fringe Festival – Bergen, Norway
              Istanbul Fringe – Istanbul, Turkey
2018  Divadlo Thalia Theatre - Kosice, Slovakia
Awakening is a non-verbal, visual theatre show based on mime, clowning, and aerial circus acrobatics – written for one rope, two characters, and several fairies…
"For many years I mistook myself for someone, who doesn't exist; and even beyond years, I mistook the impalpable for the impossible. Countless fairies, neither one nor more: that is what I am, the rest is just appearance."  
-
Excerpt from the poem "Vortex" by Sàndor Weöres -
   Creators and performers: Matyas Marofka and Balazs Kulcsar
   Music: Victor Morato Ribera and Adrian Kovacs
   Set and costume design: Zsuzsanna Szoke
   Light design and technician: Andras Varadi
   Assistant and Stage manager: Krisztian Kiliti
   Production manager: Brigitta Kovacs
Ab ovo is a physical theatre clown show based on the four temperamental, human archetypes. The performance plays with our embedded behavioral habits, constraints, and attitudes – and how we struggle, become aware, accept, or try to change those deceiving features.
Director, creator, and performer: Matyas Marofka
Production manager: Brigitta Kovács
Street version (Paris 2020-)
Indoor version – work in progress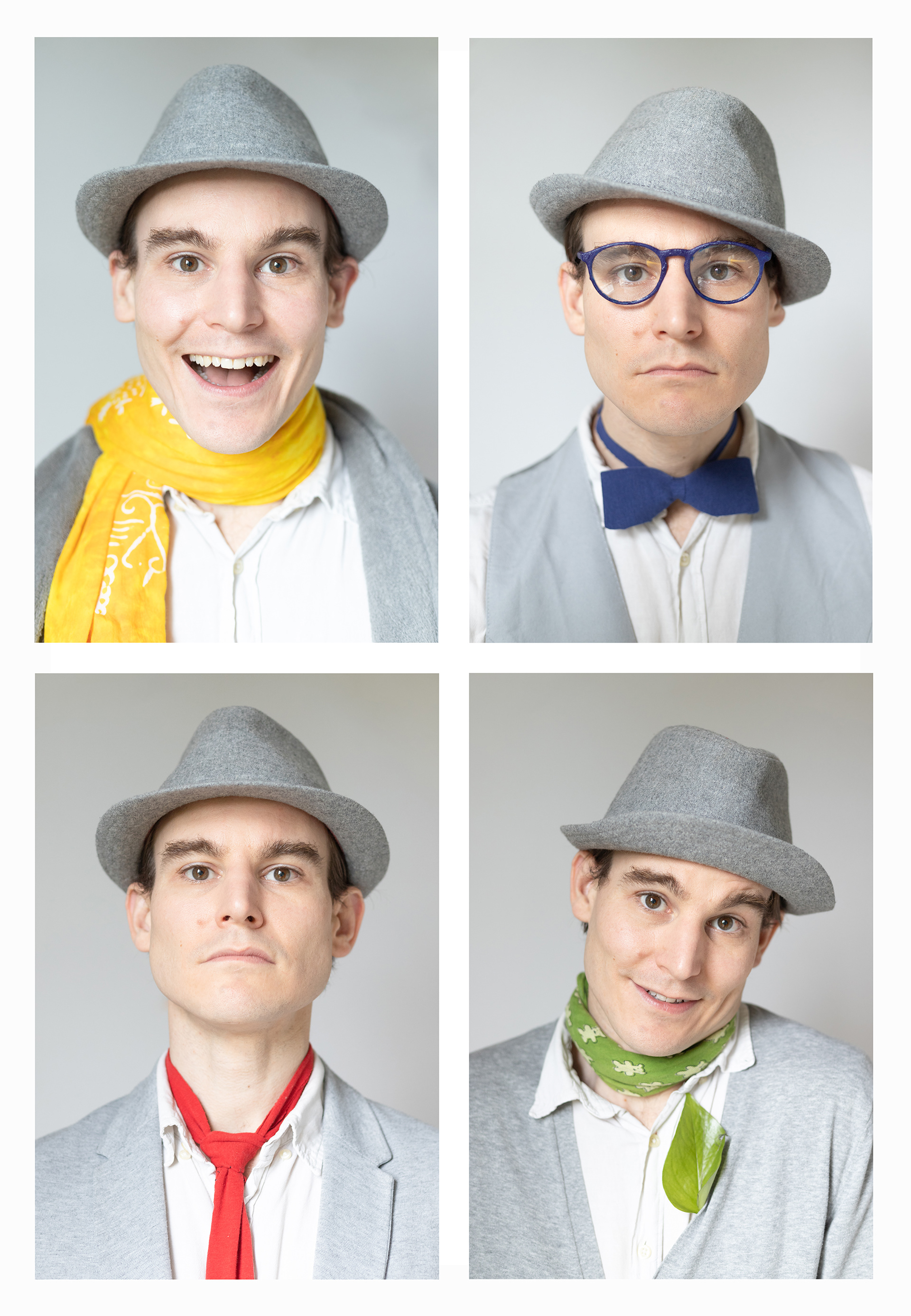 Dorothy – work in progress (2020-)
Rien á dire – clown show (2018-2020)
Dramaturg, director's assistant
This award winning solo clown show is the creation of the world famous clown, Leandre Ribera. The performance has been touring all over France and Europe.
I was fortunate to work on this production of  'poetic humor' for  2 years as the director's assistant. More information:  www.leandreclown.com